Swan Island Dahlia Farm, Oregon - September 9 -13, 2019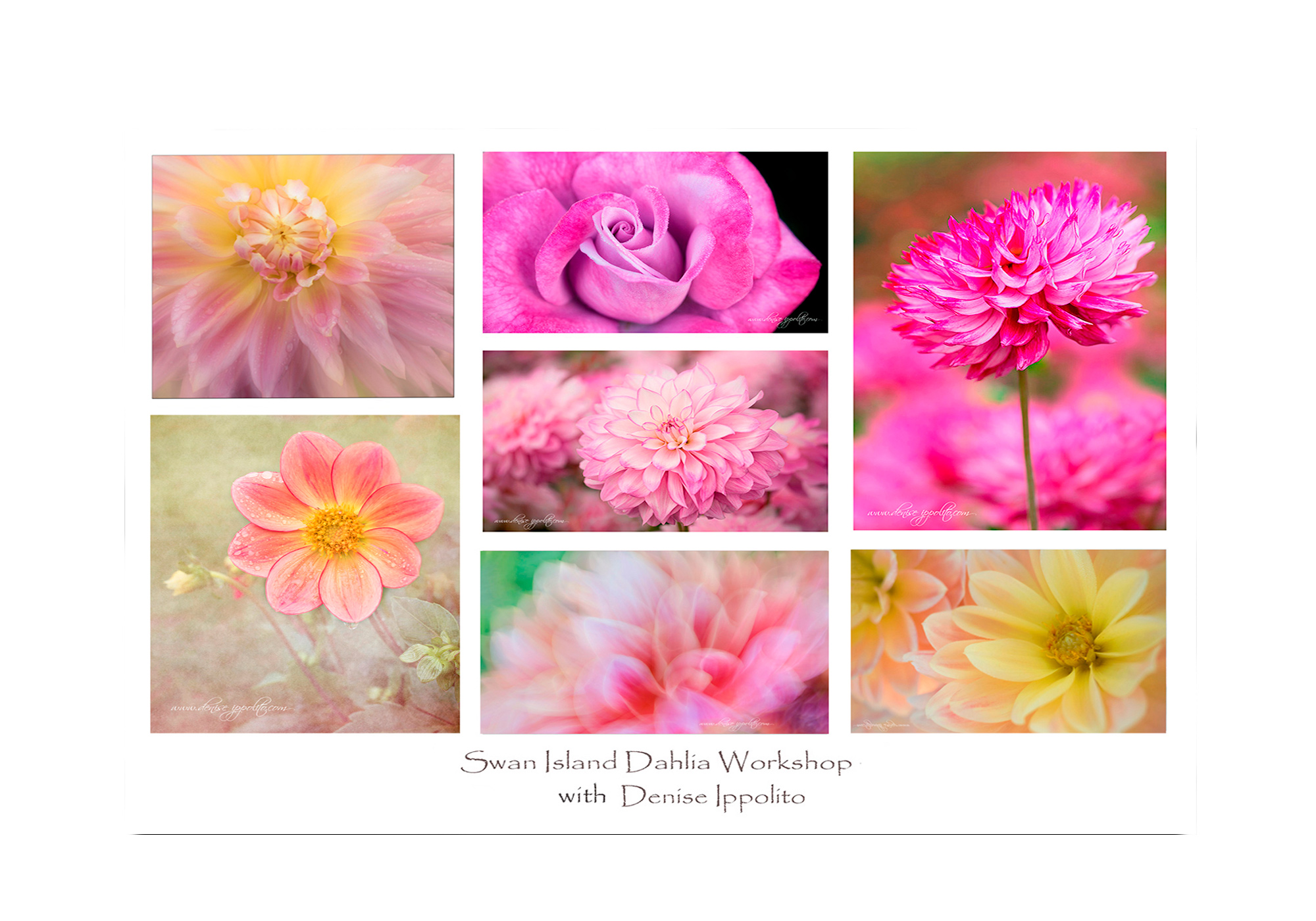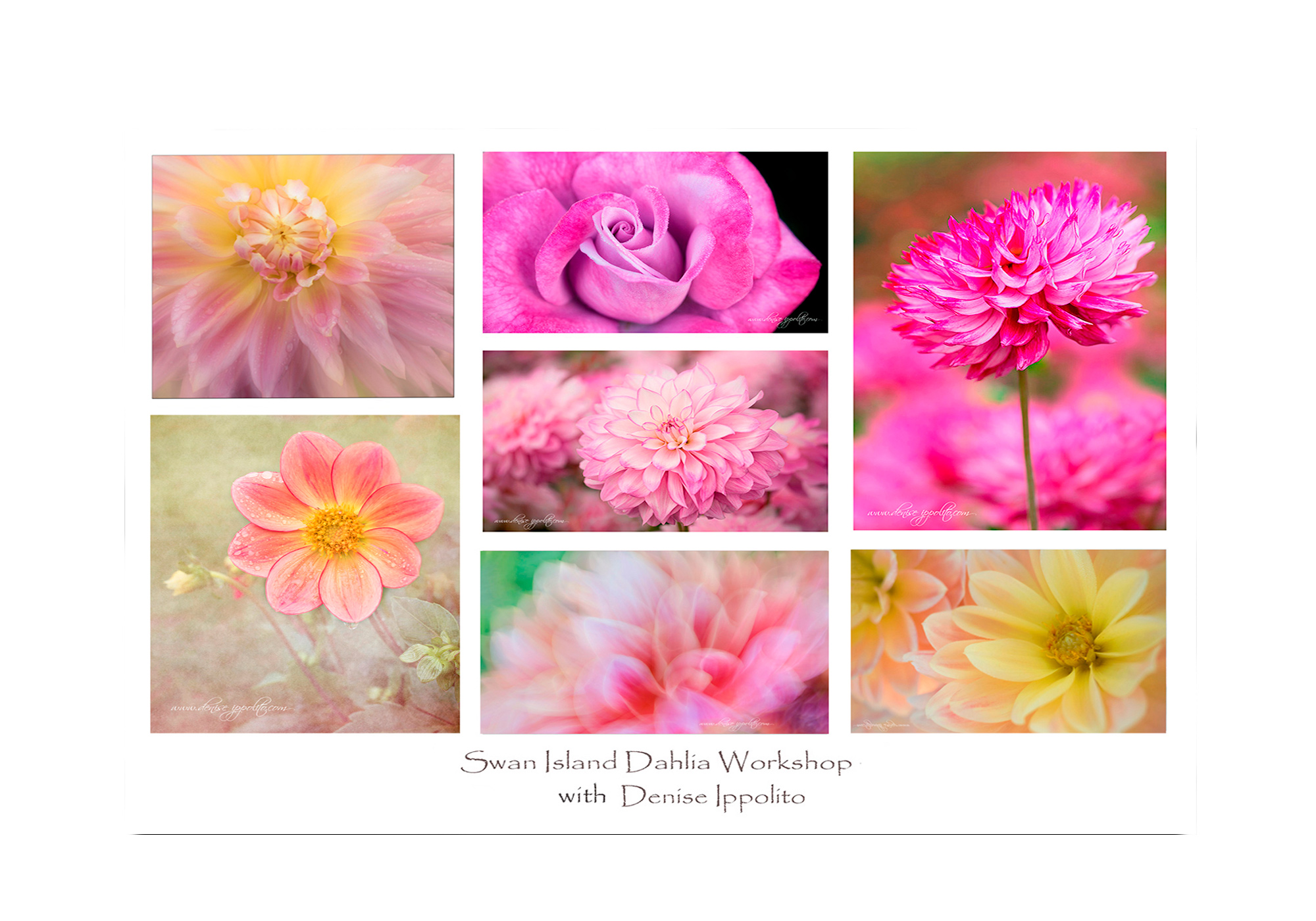 Swan Island Dahlia Farm, Oregon - September 9 -13, 2019
A Creative Adventure ~ Swan Island Dahlia Farm Photography Workshop September 9 -13, 2019
5 FULL DAYS: $1699 Limit 10
To view more of my flower images CLICK HERE.
Meet & Greet Sept. 8th at 8pm in the hotel lobby.
Join Denise Ippolito at the Swan Island Dahlia Farm in Canby Oregon (just south of Portland) for a great learning and photography experience. Swan Island features more than 40 acres with over 350 varieties of dahlias in a plethora of colors, shapes and sizes, making it one of the largest growers in the United States.
Daily Photo Schedule
We will enjoy five morning (7:00am till 10:00am) and four afternoon (4:00pm till 6pm) photography sessions. While we will do most of our photography at the Swan Island Dahlia Farm, we will also visit the Portland Rose Garden on this workshop. The in-the-field instruction will include seeing the situation, the use of selective focus, creative use of depth of field, histogram and exposure guidance, designing creative images, choosing your background, isolating your subject, lens options, and the use of reflectors and diffusers. Our field sessions will include challenging photography assignments geared to make you think creatively. Both personalized and small group instruction will be provided. I hope that you can join me for an intense five days of learning and some of the best flower photography to be had in North America.
Seminar Afternoon: 2:30pm till 5:30pm
The seminar will begin with a presentation of "Bloomin' Ideas". This is an overview of the in-the-field and post-processing techniques that I have used and developed over the past few years to create my signature look. I will follow with a Photoshop session that will be geared towards all levels, during which I will be demonstrating some of my favorite techniques and tips while sharing my creative workflow using a variety of Photoshop filters and effects. The entire afternoon is designed to inspire and develop your creative vision.
*All times are tentative and subject to change based on weather and local conditions.
*Non-photographer spouses/companions (they may not photograph at all during the workshop with any type of camera including a cell phone-thank you for understanding) may join the group for $100/day. This fee includes all slide programs and in-the-field sessions.
Not Included: All meals, transportation and lodging.